"I lost 18 pounds and 1.4% body fat with your training & nutrition plan. You really bring out the burn in every workout, which is fantastic! You taught me so much and I really appreciate it. You are a great trainer."

"Rebecca is always encouraging, continually changes up routines so you are not bored with a "typical" workout and always pushes you to your next level of fitness (like it or not). If YOU commit to get fit, Rebecca is the person to work with to get you there."

"Rebecca is a top-notch instructor that takes great pride in what she does and it shows, both in her workout routines and the end result, which is our fitness level. She changes it up so the workout doesn't get mundane and boring, which is great when you are getting up at 5:00 am to work out!! I love it and hope to be with her for many more years!"

"I really thought you were terrific...inspiring confidence and pushing us. It was true that you could have participated at ANY fitness level and both gain something from it, and not feel like a goon! I attribute that to you and your fitness knowledge."

"Rebecca is kind, skilled and knowledgeable"

"Rebecca has a played a tremendous role in getting me back on track with my health and fitness. She constantly changes up the work out, so it is always challenging. My strength and stamina has progressed in leaps and bounds. I have lost 5 pounds and 2.9% of body fat"

"Thank YOU Rebecca for always pushing us and encouraging us to step outside of our comfort zone and have fun along the way!"

"Rebecca was so supportive, understanding and amazing at butt kicking exercise. You know how to deliver results!"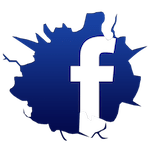 Great class! Rebecca is amazing and extremely motivating. The other people in the class are very supportive..its a great atmosphere.. everyone's fighting the same fight with the same struggles. Whether your a 20-something or a 50-something we are all in it together #NoJudgement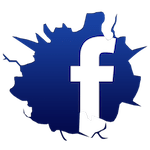 It's a place that you don't feel intimidated by it has been about 25 years since I've been to a gym. I started with a boxing class and I have to say it was one of the funest ways to workout. The owner Rebecca is really supportive and all the members in my class were friendly. I liked that the classes are small so Rebecca and give individuals instructions and can modify the work out to suit your abilities. After one class I'm already lookin forward to my next.
Love this gym!! The owner, Rebecca, is AWESOME - it is apparent she loves what she does and is always looking for ways to keep you motivated and help you reach your goals. The classes are GREAT - the workouts are challenging and constantly changing so you never get bored...from weights to tires to punching bags to sparbars I find myself always trying something new! Prior to coming here, I never liked working out in group classes, but the people at this gym are so friendly and fun that I actually look forward to going to class!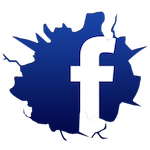 So happy to have met Rebecca! This is the first gym I have joined since the 90's!! I hate crowded show off gyms so I would never go. Everlasting fitness is nothing like those big overwhelming crowded gyms. The space is awesome, her classes are a kick butt workout and the girls I have met and worked out with are real, so cool and supportive ! Can't say enough about how great Rebecca and her gym are, I am so excited and grateful to be a part of it all!!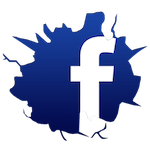 This is such a great, healthy experience. I look forward to this fall and all the incredible "new" classes she is offering. This studio offers everything to "anyone" size, shape or age. It's about getting healthy. On top of it all are the fantastic relationships that have emerged. Such a great group of women!!! They all inspire me, none more so than Rebecca! Come by and check it out!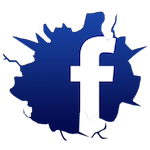 The new space on Montvale is awesome. So much more space and so much more equipment to use. As always, Rebecca's clients are the most supportive and fun group of people. I've never been more comfortable in a gym, and I love going to Everlasting Fitness.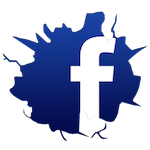 Rebecca is so motivating and I love that she modifies her work outs to fit each individuals ability. I never feel like I'm going to hurt myself and as I gain strength my workout changes so I'm always being challenged. She is so encouraging working with adults, children and teens. My teenage daughter takes her class and I see a boost in her self esteem. Thank you Rebecca, you are amazing!!!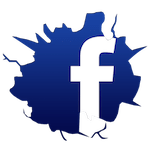 I met Rebecca almost 2 years ago for personal training. Since day 1 she has kicked my butt and been a great support system! Her new facility is awesome it has everything you'll need and my fellow gym mates are amazing ! I enjoy working out because of Rebecca and my Everlasting Fitness family !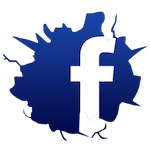 Awesome gym and trainer!! Lift is my favorite class, I'm new to lifting and this class and gym is teaching my so much, but what I love the most is how supportive everyone is..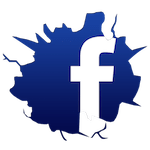 I have been training with Rebecca since December 2015 and I truly love every work out! She brings amazing energy and flow to her classes and she is always introducing new, fun, and challenging exercises into our workouts! Rebecca is a true leader in fitness excellence and lifestyle changes!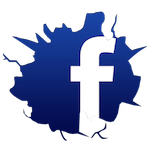 I'm so excited about Rebecca's new venture. The new space on Montvale Ave is perfect . So big and loaded with new equipment ! The classes are awesome such diversity so you are able to get the full body workout ! Rebecca is such an amazing motivator❤️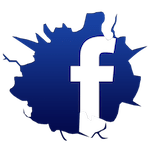 Great Classes could not of reached my fitness goals without Rebecca she makes me want to be all I can be and beyond what I thought I could do and always want to reach new fitness goals .